Medical Reimbursement Consultants specializes in ABA and Physician medical billing and practice support for autism centers and healthcare providers. Provider types include, but not limited to, physicians, psychiatrists, psychologist, BCBA, PT, OT and SP. MRC services, procedures and software help busy practices keep up. Our ABA Therapy Billing Service works with many different practice management systems and also includes enrollment with insurance companies, work flow recommendations, and many other processes to streamline operations and build a financially successful ABA practice within medical insurance guidelines and requirements.
MRC ABA Therapy Billing Service As Your Partner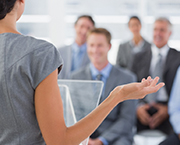 As a provider, you want to concentrate on providing the best high-quality therapy possible to your patients while, at the same time, ensuring that your practice thrives as a business. Many tools are available to help you do just this. Professional medical billing companies, practice management software, records management solutions, and other practice management aids are available to free you to focus on your practice. MRC offers cost-effective solutions to ensuring accurate, timely, and efficient ABA Therapy Billing Service and record-keeping processes, all of which translates to more profits, more patient satisfaction, and more business for you.
Medical billing and enrollment specialists assure accuracy in coding, fast and efficient billing, and compliance with HIPAA requirements and other governmental rules and regulations. It is our business to stay up to date on industry changes, new software and technology, and accepted billing practices. MRC can also help you and your staff stay informed by bringing changes to your attention and generating a wide variety of reports tailored to your practice needs.
Many businesses are already taking advantage of the benefits of outsourcing. These companies save time, money, and a lot of hassles by hiring outsourcing companies to complete many of their routine business tasks. Business owners will also get the added advantage of having extra time to complete the more pressing problems of the company.
MRC is a medical billing company that will strive to improve your collection ratio and increase payment probability. We also promise to increase your revenues by following up on small and large accounts.

MRC medical ABA Therapy Billing Service will be as concerned about your bottom line as you are, be up to date on medical insurance coding and use all of the latest software and technological resources available. MRC staff members attend various provider and industry seminars to keep current with medical billing information for ABA practices. MRC medical billing service will fight to get you a better return, monitor government programs to ensure correct payment while keeping up with all your billing contracts.
With MRC's reasonable medical ABA Therapy Billing Service rates, you can save significantly. The expenses of not having in-house billing department include the salaries, bonuses, benefits, taxes, and ongoing training for the employees doing your billing; the purchase, maintenance, repair, support, and periodic upgrades of hardware and software to stay current. The purchase and tracking of supplies for billing activities; and electronic claim charges and telephone usage. You can eliminate all of these expenses when billing in-house by using MRC.