We have worked diligently to seek out and hire the most experienced medical billing professionals to work with our clients. Year after year, our clients enjoy working with familiar staff members who know how their office runs.
Stefanie McCully, Director of Revenue Cycle Management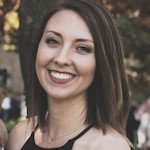 Stefanie McCully has been in the Medical Billing/ABA industry for the past 7 years working with provider groups across multiple states specifically focused on pediatric therapy billing. Prior to joining Rethink Billing (formerly MRC) she worked in the provider world where her focus was on revenue cycle management and growing multi-specialty practices by means of payor networks and facility expansion. Stefanie has a passion and devotion for professional development, process improvement, and customer experience. Her focus is on growing the business with a dedicated team of expert billers and leaders to serve our customers. She is happy to answer any questions you have about the services we offer!
Phone: 206-247-3363 | Email:  stefanie.mccully@rethinkfirst.com
---
Donna Zimmer, General Manager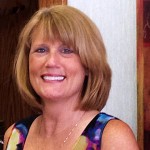 Donna Zimmer brings twenty-nine years of private and public medical office experience to Medical Reimbursement Consultant's, Inc. In 1980, she began her medical administration experience in the business office as a Admitting Clerk and Switchboard Operator at Dukes Memorial Hospital in Peru, IN. In 1983, Donna became a patient account representative and served in that capacity for five years.
In 1988, she earned a promotion to the position of Patient Account Supervisor where she supervised full and part time employees, handled the scheduling, evaluated employees, contracted with collection agencies, represented the hospital in professional litigation involving debt collection. Her primary responsibility was oversight of the billing office and the collection of multimillion dollar accounts receivable. Donna completed her Associate Degree in Business Administration in 1994 at Indiana University – Kokomo. The following year, Donna founded and created the successful private medical billing company we know as Medical Reimbursement Consultants, Inc. Donna has handled the marketing and growth of MRC. She has successfully negotiated contracts that have been profitable for both the doctor and MRC. She is proficient at the physician enrollment process with insurance companies. Donna not only has the vision of what MRC has become, she is focused on the daily procedures of a highly effective medical ABA Therapy Billing Service facility, including patient registration, charge entry, claim filing, payment posting, and self pay statements.
Phone: (877) 852-9255  Ext. 103 | Email: Donna.Zimmer@MRCBilling.com
---
Pam Breedlove, Training Manager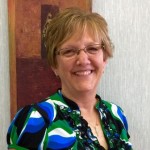 Pam has been with MRC since May 2008.  Her prior work experience included working as an insurance biller/manager for Kim Allbaugh's previous company and working in a local medical office with multiple physicians.  Pam has an extensive background in medical billing and focuses on new account implementation for MRC.
Phone: (877) 852-9255 Ext. 105 | Email: Pam.Breedlove@MRCBilling.com
---
Karen Reed, Billing Manager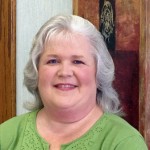 Karen has worked with our team for many years and has an in-depth knowledge of ABA, Speech and Occupational Therapy billing.  Her extensive experience in specialized pediatric billing gives her special insight into ABA Therapy Billing Service.
Phone: (877) 852-9255 Ext. 104 | Email:Karen.Reed@MRCBilling.com
---
Michelle Helm, Implementation Manager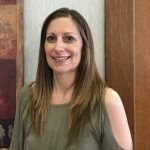 Michelle has been working for MRC since September 2015.  She began working in the billing department and then became manager of Implementation in May of 2018.  She loves working with the Implementation team and the entire staff at MRC.  She is passionate about helping clients learn the billing process.
Phone: (877) 852-9255 Ext. 136 Email:michelle.ladd@mrcbilling.com
---
Farrah Spangler, Accounting Manager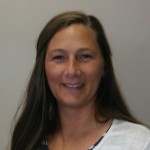 Farrah has responsibility for many administrative tasks concentrating on end-of-month reconcilement, document filing and supervising our clients' accounts receivable.  She really enjoys working with our staff and clients and is available for any questions you have about your MRC account.
Phone: (877) 852-9255 Ext. 110 Email:Farrah.Spangler@MRCBilling.com