At MRC, we pride ourselves on offering the most complete, hands-on support in the industry. We go out of our way to make sure you get the most out of our billing services and virtual office software by providing a support experience you won't find anywhere else.
Personal Implementation Manager – We assign you a consultant, who is an expert in your field, to guide you through every step of set-up and implementation. When you work with someone who understands your business, you save time by focusing on the features that provide real results to your operation.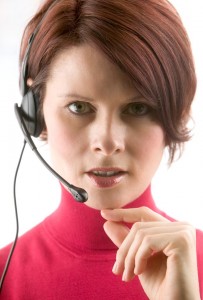 Video Tutorials – We offer an extensive library of video tutorials to help you with every aspect of our system. The basic tutorials let you get started right away while advanced tutorials help you get the most out of the system.
Live Training – Live training sessions are offered every week for our clients.  Sessions are from 30-60 minutes and repeat weekly for easy scheduling.
Unlimited Personal Support – We are here to help. But we don't just leave it at that. Your personal representative will be there to provide support throughout your entire implementation process. And if you need additional help, training, or support several years down the line, no problem. We are here to answer your questions and guide you through the process step by step. 
Integrated Help and Knowledge Base  – Say goodbye to time-consuming searches for the answers to your questions. We put the answers to the most common questions right there on the page. Need even more information? Access to our support team is always available.